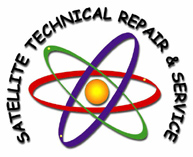 T V, V C R, A u d i o
Problems with your home entertainment system are no problem for STRS! Stereo equipment, TVs, and VCRs are another specialty.
STRS has a factory authorized repairman for RCA, GE, PROSCAN, ZENITH, PIONEER, SHARP, and FISHER/SANYO.
In addition to these brands, non warranty work may be performed on nearly any other make. Please call for more details.